Almost no industry has been left untouched by technology. Anything is just a few taps or swipes away. Now, homebuilders' warranty teams are reaping the benefits. Tikit is a web-based warranty management software designed for home builder warranty teams to easily and more efficiently fulfill their warranty requests. Here's how: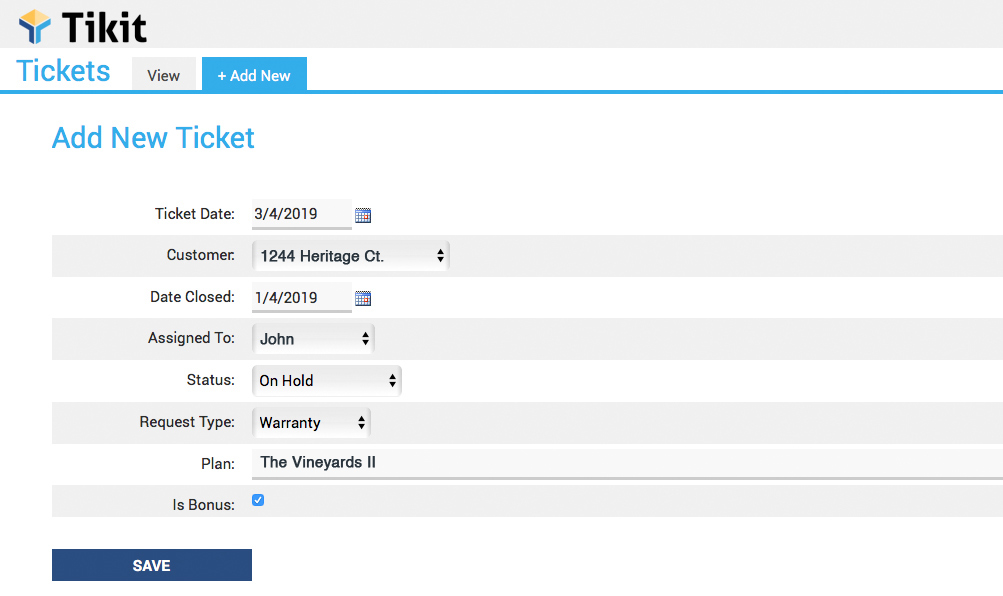 The Tikit Process
Customers submit their warranty request through a form on your website, which is connected to Tikit, or tickets are added manually by a warranty manager. If the work is approved, the warranty manager generates and assigns the task to a crew member, who is notified and immediately has access to specific information related to the request. The crew member contacts the customer and schedules a visit. During the repair process, all communications between your team, like saving photos, sending an email or viewing email history are accessible through the dashboard and can be opened on any device.
Admins and managers can easily communicate with team members. Customers can easily be 'kept in the loop' with a simple click to send emails or texts right in the dashboard. When all work has been completed, the customer can digitally sign on Tikit's approval page. With the touch of a button, an email is sent with a secure link for them to digitally approve the repairs. The admin then marks the ticket as completed.
Even with 100s of tickets, the Tikit's robust framework makes it easy to search, sort, and filter tickets by individual team members, repair category, repair status, and more.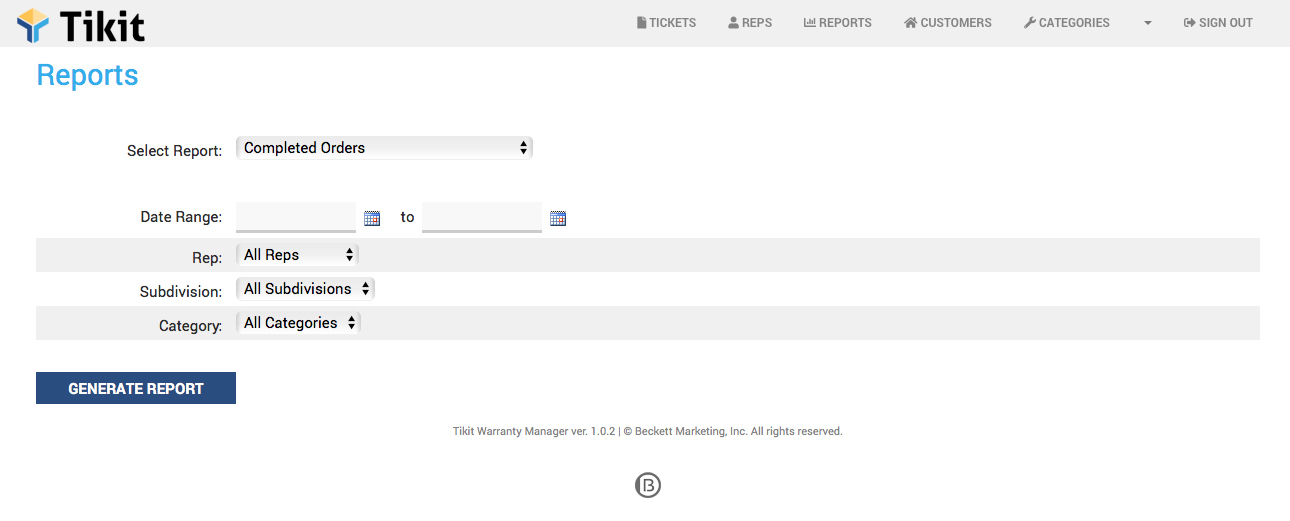 Start saving time and money, increasing team commitment, and making your customers feel like VIPs.